---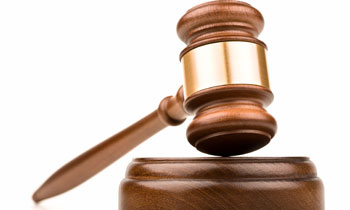 The Supreme Court today issued an interim injunction restraining Colombo Municipal Council from dumping garbage at Muthurajawela sanctuary till July 20 after hearing a Fundamental Rights petition file by 35 residents living around the sanctuary.
Chief Justice Priyasath Dep and Justice Upali Abeyratne issued this interim injunction on Colombo Municipality on considering the submission made by Dr. Sunil Cooray and perusing the documents filed to the petition.
The Petitioners who are living in close proximity to the sanctuary had cited the Colombo Municipal Council, its Commissioner, Urban Development Authority, Central Environment Authority Wattala Pradeshiya Sabha, Commissioner General of Department of Agrarian Development, Director General of Department of Wildlife Conservation, Irrigation Department Director General, Assistant Divisional Secretary, Geological Survey and Mines Bureau and the Attorney General as Respondents to the petition.
The Petitioners alleged that Muthurajawela was a sanctuary consisting of 192 distinct species of flora, 209 species of fauna, 102 species of birds, with large paddy fields across 635 acres with water canals, marshlands and mangroves across 7,000 acres plush forest.
They complained that the authorities without considering the protest by the petitioners, have allowed and facilitated vehicles that carry garbage to enter to the sanctuary without any proper approval or authority and dump garbage with the assistance of 300 members of the Police and Special Task Force.
Chief Justice Priyasath Dep and Justice Upali Abeyratne issued the interim injunction on Colombo Municipality being considering the submission made by Dr. Sunil Cooray with Keith de Mel appearing for the Petitioners. Senanie Dayaratne appeared for the CMC. Additional Solicitor General Sanjay Rajaratnam appeared for the Attorney General. (T. Farook Thajudeen)
Video by Courts Prasanna