---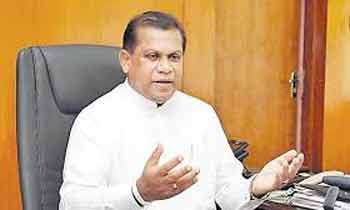 There is no need for Army involvement in eleminating the activities of the Northern-based 'Awa' group, Law and Order Minister Ranjith Maddumabandara said and added that the Police could handle that job.
"I saw the reports of the Army Commander saying they are ready to contain criminal activities in the North if the government allowed them to do so. We do not want to introduce military law into the country. I think this comments in this regard is inappropriate," he said adding that the government would not aggravate the situation.
"Using the Army will send a wrong message to the world. I recently paid a visit to the North to check on the ground situation there. Actually, the 'Awa' group consists of children between the ages of 16 and 20 who have been influenced by South Indian movies. This situation prevails only in five out of 53 police divisions in the North. No killings have been reported other than incidents of assault have been reported. However, we do not approve these incidents. As subject minister I can give you a 100 per cent assurance that the Police can contain the activities of the Awa group," the minister said.
However, he said he would talk to the President and the Prime Minister to obtain the Army's support to combat drug trafficking and the underworld criminals in the country. (Darshana Sanjeewa)