---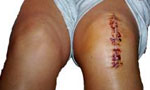 A child who had been admitted to Peradeniya Teaching Hospital for treatment of a swelling on her right knee, had had her left knee operated on instead, it was reported yesterday.
Sources revealed that the child, a resident of D.B.Wijetunga Mawatha, Pilimatalawa, had been admitted to hospital on February 20 on account of a swollen knee. A doctor had examined her and decided to operate on her on March 1. The specialist who examined her had afterwards gone abroad on a training course and another doctor had performed the operation.
When the child was discharged from hospital her father had found that the left knee had been operated on and not the right -- which was still swollen.
When this was pointed out to the surgeon by the child's father, he had said that the child had had a swelling on her left knee as well, and the operation on the right knee would be performed later. He had insisted that the child remain in hospital for another three days for this operation.
The child's father had lodged a complaint with the Peradeniya Police and also brought this matter to the notice of the director of the hospital. The director had conducted an inquiry and said that the specialist who was abroad would return to the island on the 8th, and a formal inquiry would then be held.
However the child's parents had taken her away from the hospital and admitted her to another.
The director of the Peradeniya Hospital is to conduct an investigation into the matter. Police are also conducting investigations under the direction of ASP Ananda Ratnasuriya. (Nadeeka Daya Bandara and Senerath Bandara)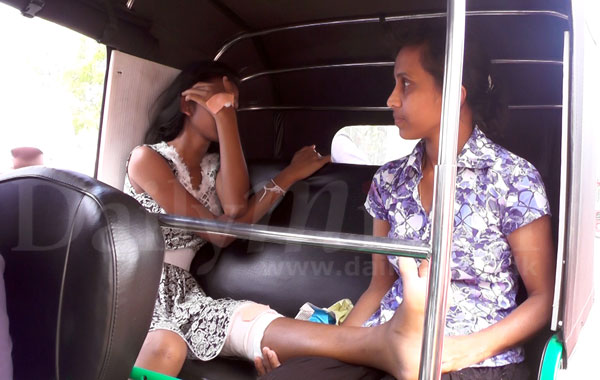 Video by Nadeeka Bandara