---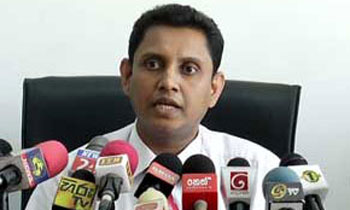 The Government Medical Officers' Association (GMOA) yesterday called for a meeting with President Maithripala Sirisena to discuss the Dengue outbreak in the country.
GMOA Secretary Dr. Haritha Aluthge said they referred a letter containing several proposals for Dengue eradication to President Sirisena on Wednesday.
"As a trade union, the GMOA has appointed an Action Committee to control this epidemic. This committee has made several proposals on a scientific basis to the issue. According to these proposals, the prevailing conditions should be analysed in district and divisional levels. Public awareness programmes should be carried out and the laws implemented," he said.
Dr. Aluthge said the contribution of the private sector was vital in controlling this situation, and that the current healthcare system in the country should be streamlined.
"We have requested for a date and time to discuss our proposals with the President. We are ready to give our fullest support to control this situation as we did when the country was affected with floods and landslides. During that disaster situation, we carried out some 800 healthcare camps islandwide," he said.
Dr. Aluthge further stated that the deadly outbreak of Dengue had killed hundreds of innocent people in the country for the past five months, and that the death toll was increasing day-by-day. (Kalathma Jayawardhane)