---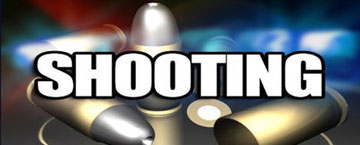 A prominent underworld figure Chaminda Jayanath alias Dematagoda Chaminda, one of the suspects arrested in connection with the killing of Bharatha Lakshman Premachandra, had been shot at today at Maligawatte by two unidentified men, when he was brought back to the Welikada Prison from the Colombo High Court by the Prisons bus.
Prisons Spokesman Thushara Upuldeniya said two other suspects were inside the bus along with Chaminda and that they were unharmed.
"Chaminda was injured and was admitted to the Colombo National Hospital. The prisoners had been shot at by two men who arrived on a motorcycle. The other two prisoners were unhurt and were taken back to the prison," he said.
He said that no injuries were reported to the Police and to the Prison Guards during the incident.
Meanwhile, hospital sources said that Chaminda had been shot twice-on his chest and head. They said that the victim was out of danger and there was no requirement for surgery as the injuries were minor.
Dematagoda Chaminda was accused of involving in the shooting incident, where supporters of Minister Ravi Karunanayake, were shot at in Bloemendhal Road, Kotahena July last year.
Dematagoda Chaminda, who was the third accused of the Bharatha Lakshman murder case, was under the remand custody over the shooting.
Meanwhile the police spokesman A.S.P. Ruwan Gunasekera said, the further investigation of the incident was handed over to the Colombo Crime Division (CCD) today.
He said one of the shooters on the motorcycle must have been injured during the shootout.
"The prison guards in the bus also shot at the shooters on the bicycle and one of them must have been injured," he said.
The blood drops were found spotted about 200meters towards the base line road, he said. (Chaturanga Pradeep and Sanath Desmond)
Video by Sanjeewa
Video by Courts Prasanna
Video by Sanjeewa