---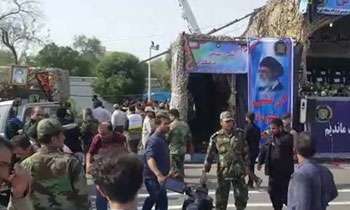 Gunmen have opened fire during an Iranian military parade in the south-western city of Ahvaz, killing several people and injuring at least 20 people, BBC reported a short while ago quoting Iranian state media.
According to reports, The attackers have shot from a park near the parade and were wearing military uniforms.
State media say Islamist militants are thought to be behind the attack.
Iran is marking the anniversary of the beginning of the 1980-88 war with Iraq with several nationwide parades.
Pictures from the scene show wounded soldiers being taken to safety.
The shooting lasted for about 10 minutes, but security forces are now in control of the situation, state media says.
Ahvaz was one of the cities to see large anti-government protests over falling living standards late last year.