---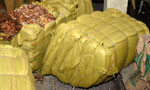 Three containers with dried chillies, valued at about Rs.10 million, imported from China, had been seized at the Orugodawatte Container yard this evening, Deputy Customs Director Parakrama Basnayake said.
He said upon inspection it was revealed that the three containers had been stocked with 63,500kgs of dried chillies which were not fit for human consumption.
The containers had been examined at the Customs Revenue Task Force Division at the Rank Container Terminal (RCT) in Orugodawatta.
Investigations revealed the dried chillies had been imported by a leading company dealing with food imports located on the Fifth Cross Street in Pettah.
The containers, which had arrived in Colombo seven weeks ago from China, had been kept at the RCT for 21 days, and were thought to have been outdated even before being shipped. The consignment did not even have a Quality Assurance certificate from the Food and Beverage Industry of Sri Lanka," Mr. Basnayake said.
During the customs investigations it had been revealed that this business had been going on for a long period of time. "The goods are to be confiscated and later we will decide on how best to destroy the chilies without harming the environment," he said.
The investigations were carried out by Customs Director K.D.R. Christy, Deputy Customs Director P.J.B Basnayake, Customs Superintendent H.D. Dayananda, Assistant Preventive Officers S.V. Kamburugamuwa and A.K.K Thushara. (Chaturanga Pradeep)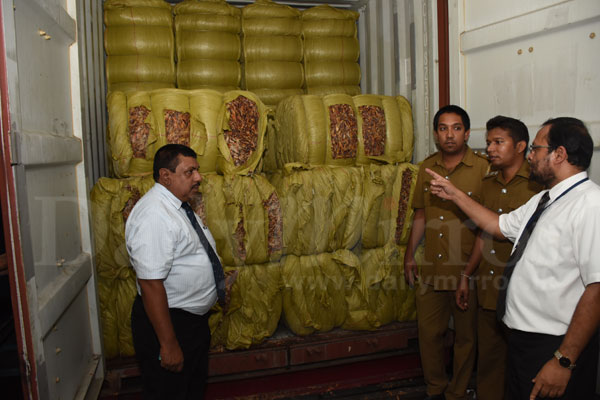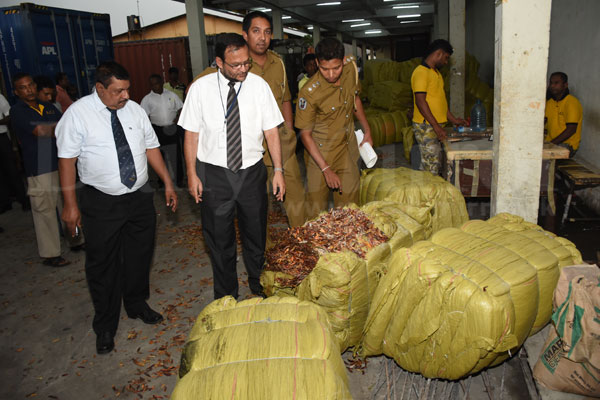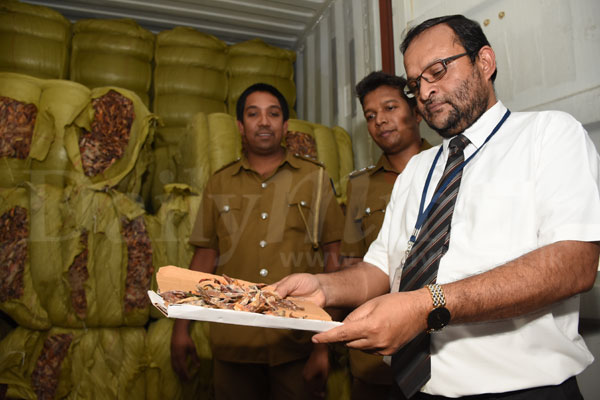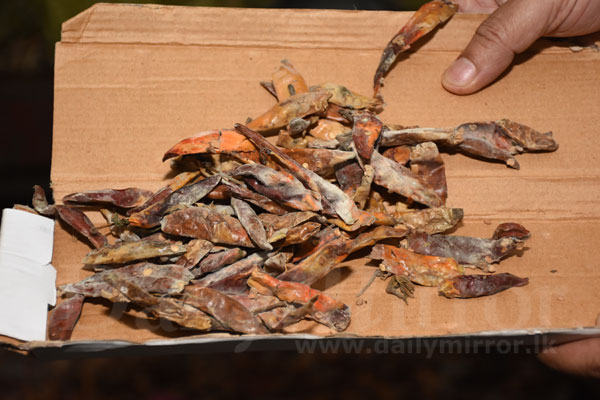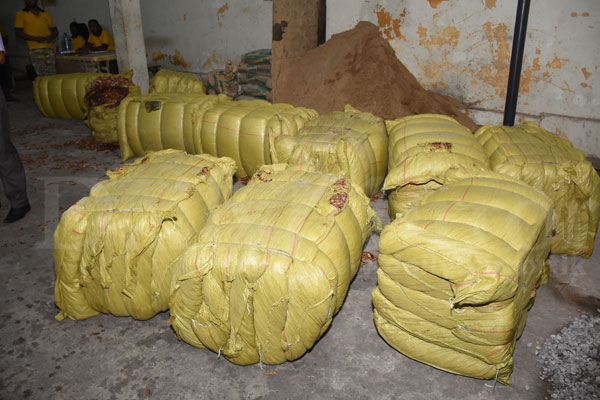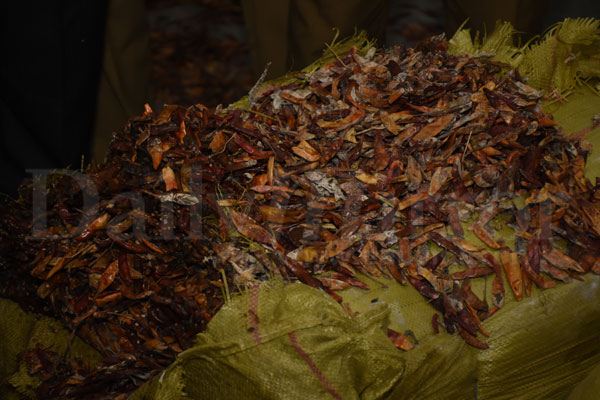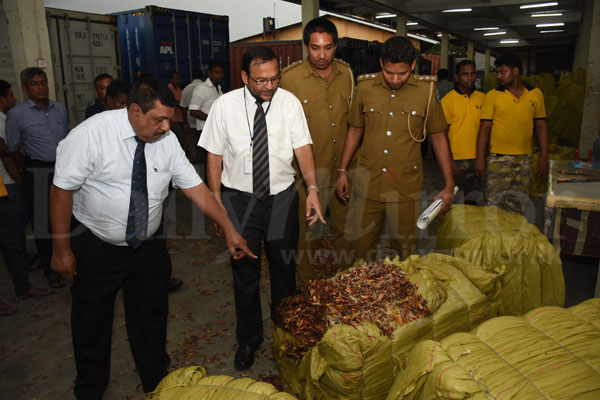 Pix by Kushan Pathiraja