---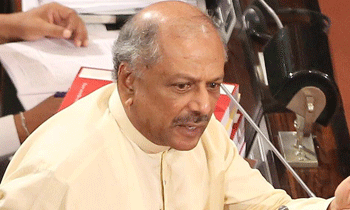 The Constitutional Assembly and the steering committee should focus on the aspirations of all people when it comes to compiling a new Constitution instead of taking into account the ideologies of a few, joint opposition parliamentary group leader Dinesh Gunawardene said today.
"NGOs do not represent the people. The steering committee therefore should focus on the citizens of the country and consider their ideas as well," Mr. Gunawardene said while highlighting that the constitutional steering committee interim report only highlighted ideas of a small group.
He questioned why there was no consistency with regard to the sovereignty of the nation in the interim report. The MP said the Sinhala, Tamil and English copies of the report were not consistent as it gave different interpretation on the sovereignty of the nation.
Further, Mr. Gunawardene said the joint opposition would not allow anyone to change the status guaranteed for Buddhism in the present Constitution. (Yohan Perera and Ajith Siriwardana)