---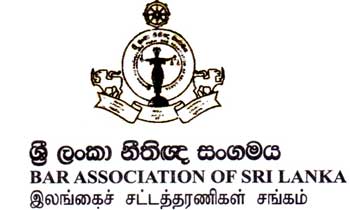 Following protest by some members, the Bar Association of Sri Lanka (BASL) had decided to withhold any assistance from a German NGO for its awareness programme on Constitution making, an official said.
Democracy Reporting International (DRI), a German NGO, offered to assist the Bar Association in the conduct of awareness seminars on the present Constitution making process.
President's Counsel Manohara de Silva, who was one of the speakers at a seminar organised by the BASL and the DRI, has raised the matter.
Asked about it BASL Chairman U.R. De Silva said the DRI offered assistance to conduct the programme, and the BASL accepted it. However, he said there were objections from some members against its involvement. Otherwise, he said the DRI never tried to impose its agenda on the BASL.
Mr. De Silva said the BASL counted on its resource persons to carry out awareness seminars.
"Otherwise, it never tried to force its way on us," he said. (Kelum Bandara)