---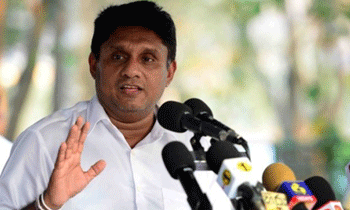 Charging that some public servants are carrying out a conspiracy to sabotage development programmes, Minister of Housing Sajith Premadasa today urged the state sector workers not to play politics.
Mr. Premadasa came out with this allegations at the opening of Asoka Pura Udagama Village in Nattandiya this morning.
"Don't play politics and carry out your duties for the sake of the people and keep your political beliefs to yourselves," he told the public servants.
The Minister charged that some public servants have turned back lorries which were bringing cement bags for the construction of Asoka Pura.
He also charged that Commissioner of Lands had failed to carry out the orders given to him during the progress review meeting of the Ministry of Housing, which was held in Parliament. (Yohan Perera)