---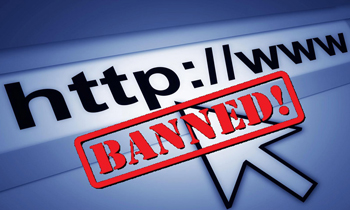 Several international and local media movements had condemned the government's decision to ban the news portal Lanka e News (LeN) stating the action a threat to sustaining media freedom.
In a letter sent to President Maithripala Sirisena, the Young Journalists' Association (YJA) had raised concerns about the blockage of the news portal Lanka e News (LeN) due to its critical reporting.
YJA President Tharindu Uduwaragedara stated that during the time of the past regime LeN was once set on fire, restricting access and a court case was against three of its journalists.
Uduwaragedara said that to date justice had not been served with regards to these atrocities.
Therefore, he had requested the President to remove the ban on the LeN immediately and to appoint a committee to probe the incidents of suppression carried out against journalists in this country.
In another development in a tweet the Committee to Protect Journalists-Asia (CPJ Asia) had also condemned the action by the Telecommunication Regulatory Commission (TRC) to impose a ban on LeN. "CPJ is concerned about reports that the news site Lanka E News has been blocked in Sri Lanka because of its critical reporting. This is a violation of press freedom and access to the website should be restored immediately," it said in its twitter account.
Meanwhile, tweeting over the matter the Free Media Movement (FMM) had urged the Government to stop practising informal censorship by obstructing technical access to Lanka E-news Website.
In a statement, the Ceylon Teachers' Association (CTU) had strongly condemned the ban imposed on LeN and said it was clear that the action was a result of it criticising the government.
It also said banning the LeN was an anti-democratic act, therefore it urged the government to release the ban and confirm the right to information of the public. (Thilanka Kanakarathna)