---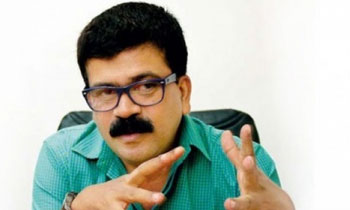 The Colombo Commercial High Court today issued notice of an enjoining order on the Sinhala tuition master Upul Shantha Sannasgala in connection with an alleged violation of the Intellectual Property Act.
Judge Shiran Gunaratne issued notice after considering the submissions made by the petitioner's Counsel and based on the document annexed to the petition filed by Prof. Sucharitha Gamlath's widow.
The petitioner said Mr. Sannasgala had illegally printed sold 12 books authored by the late Professor without the written consent of those who inherited the Professor's estate.
The publisher, Sanhinda Publishers of Delkanda was also issued notice by the Court. The respondents were directed to appear in court on April 7 to answer allegations made against them by the petitioner. (T. Farook Thajudeen)