---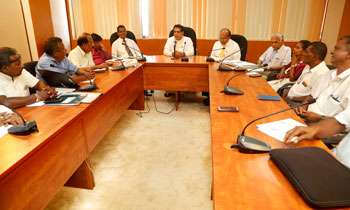 Transport Minister Nimal Siripala de Silva said unique registration plates in different colours would be issued to trishaws that operate as taxis. He said he would request the Commissioner of the Department of Motor Traffic (DMT) to make necessary arrangements in this regard.
Speaking to the media after a discussion with several trishaw associations at the ministry, he said there should be an effective system to identify passenger-transporting trishaws. During the meeting, these associations agreed to new passenger transport licences, considering the minimum age as 35 years. Earlier, the ministry decided to set the minimum age limit for trishaw drivers as 35 years when issuing passenger transport licences.
The minister also informed the Sri Lanka Standards Institution (SLSI) to issue the standards certificate for trishaws that operate as taxis two weeks prior to implementing the law on November 1.
Accordingly, meters that could issue printed bills would be compulsory from August 1, but it was not implemented due to a delay in obtaining standard certificates. (Chaturanga Samarawickrama)