---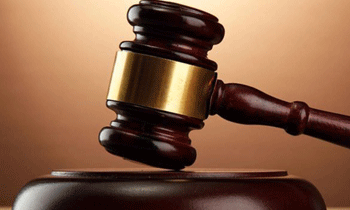 Sri Lanka High Commissioner Ibrahim Sahib Ansar fears for his safety if he has to testify in the Sepang Sessions Court in an assault trial, the High Court in Kuala Lumpur heard.
The court was told Thursday that the case needs to be transferred to the Sessions Court here for the envoy's safety and convenience.
DPP Suhaimi Ibrahim argued that the diplomat fears for his safety in attending the trial in Sepang on the assault case where three men have been charged with rioting, mischief and causing hurt against him.
"The victim (Ibrahim) should be given a chance to appear and give evidence without fearing for his safety. The convenience to the witness is important for the justice of this case," he argued before High Court judge Justice Nordin Hassan.
Suhaimi asked the judge to use his power to transfer the case from Sepang to be heard in the Sessions Court here.
He said Ibrahim had affirmed an affidavit to support the transfer application.
However, M. Manoharan, who acted for three accused in the assault case, argued that it would set a dangerous precedent if the court allow a witness to choose which court will suit his convenience.
He submitted that it would be an insult to the administration of justice, saying that all should be treated equally before the law.
Manoharan also said that it would be an insult to the judiciary, court staff and police guarding the courts if the transfer application by the Public Prosecutor is allowed.
Three men had claimed trial in the Sepang Sessions Court last year to charges of assaulting Ibrahim at the Kuala Lumpur International Airport on Sept 4, 2016.
The trio are businessmen A. Kalaimughilan, 26, V. Balamurugan, 33, and V. Ragunathan.
Ibrahim was assaulted at the airport after sending off Daya Gamage, the country's Primary Industries Minister, who was in Malaysia for the International Conference of Asian Political Parties.(The Star)