---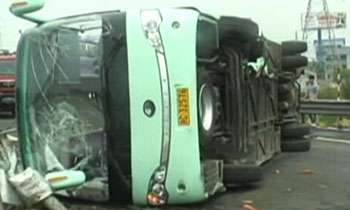 Thirty-two Chinese tourists and four North Koreans died in a major bus accident in North Korea, the Reuters reported today.
According to China's foreign ministry, two other Chinese nationals had been seriously injured and left in critical condition.
Chinese diplomats have rushed to the scene of Sunday's accident in North Hwanghae province, the foreign ministry said.
Chinese Foreign Ministry spokesman Lu Kang told reporters he could not give additional details of the accident, such as what happened and the total number of people on the bus, as an investigation was underway.
In a separate statement, China's health ministry said it was sending a team of medical experts, along with equipment and drugs, to North Korea, to help treat survivors.
Chinese tourists make up about 80 percent of all foreign visitors to North Korea.