---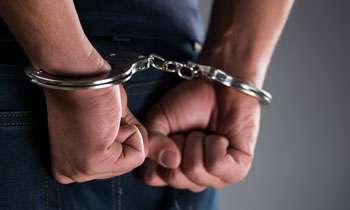 A Chinese national who had allegedly offered a bribe of Rs.20,000 to a Mahaweli Divisional Manager to get a gunpowder permit extended to a quarry, was arrested by the Angunakolapelessa Police yesterday.
The Chinese national reportedly representing the China State Quarry Project in Jandura area had visited the Mahaweli Divisional Office in Angunakolapelessa yesterday morning.
Police Spokesman SP Ruwan Gunasekara said the foreigner had requested to get the validity of a gunpowder permit extended for the Quarry B in the project from the Mahaweli Divisional Manager and had allegedly left Rs.20,000 on the Mahaweli official's desk.
Following a complaint by the Divisional Manager to the Angunakolapelessa Police, the Chinese national was taken into custody.
Director Bribery Commission Investigation Division SSP Priyantha Chandrasiri said they would receive the inquiry file of the case once the probe is concluded by the Angunakolapelessa Police. (Kurulu Koojana Kariyakarawana)