---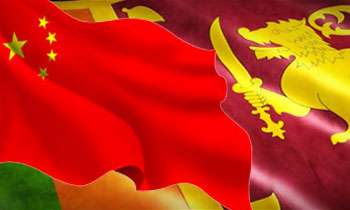 China will remove import tariffs on animal feed ingredients including soybeans, soymeal and rapeseed from five countries including Sri Lanka, the Reuters reported on Tuesday quoting the Chinese Finance Ministry.
Reuters said the move is a sign that China is seeking alternative supplies of the commodities as the trade dispute escalates with the US.
Accordingly, the ministry said China will drop tariffs on soybeans, soymeal, soybean cake, rapeseed and fishmeal originating from Bangladesh, India, Laos, South Korea and Sri Lanka from July 1.
Even though the government had planned the tariff cuts since March, the cuts indicate that China is taking steps to reduce its dependence on US soybeans amid the mounting trade dispute between the two countries, Reuters said.
"It demonstrates the government's attitude that we will import from other countries. The market will understand from this that it's a signal," said Monica Tu, an analyst at Shanghai JC Intelligence Company Ltd.
Apart from India, the countries included are relatively small soybean producers. None of them exported any of the oilseed to China in 2017.
China agreed to drop the tariffs on more than 2,000 items as part of the Asia-Pacific Trade Agreement signed in Thailand in January 2017. The finance ministry said in March this year it would introduce the tariff cuts from July 1.
Still, the move occurs less than two weeks after Beijing said it would impose additional 25 per cent tariffs on 659 US goods worth $50 billion, including soybeans, as a prolonged trade spat between the world's top two economies grows.