---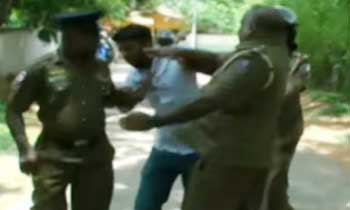 ASP Thushara Daluwatta, who allegedly assaulted a youth during a recent protest held in Hambantota was charge-sheeted today, National Police Commission Service Secretary Ariyadasa Kure said.
He said the decision was taken by a three-bench committee this evening and it would be issued by next week.
Earlier he was transferred to the Matara Division on October 10 by the National Police Commission (NPC).