---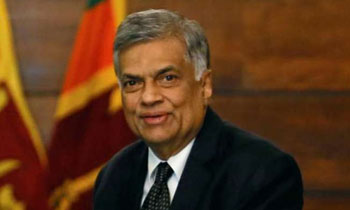 Prime Minister Ranil Wickremesinghe today said the Government would obtain proposals and recommendations from the future leaders in the party to do the necessary changes, and also regarding the speed on how they should proceed within the framework of the mandate received in 2015.
"We have to accept the fact that the Government's programmes have been rejected by the people through the recently concluded election and it is essential to go for new programmes. The local government election was an exercise through which we determine whether the people are happy with the Government's programmes. This is an exercise which is practised in many countries. Mid-term elections are held in USA two years after a new President is elected, " the Prime Minister said.
He added that a decision has been made to delegate devising of strategies of the government to younger ministers and MPs.
"Strategies of the Government are usually devised by senior members but this time we have decided to hand over that task to the young ones, as the younger members of the UNP are going to take charge of the party, " the Prime Minister added.
He also said that ministry subjects would be changed after a consultation with the President.
Minister Sajith Premadasa said the Government would go for a welfare package. (Yohan Perera)