---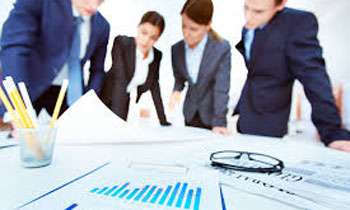 Industry experts say the Colombo bourse is expected to have vibrant activity today, following the sudden and unexpected change in the country's political landscape, but the majority opined the hype would be short-lived.
Although the swearing in of former president Mahinda Rajapaksha as Prime Minister last Friday is expected to result in improved activity in the capital market, such may come down in the coming days with foreign investors predicted to pull out.
While local sentiments will be gung-ho, the same will not be from foreign investors who perceive the current situation in the country as chaos, expressed top stock industry representatives to Mirror Business.
"It is unpredictable and uncertain at the moment. We will have to wait and see how things unfold. It will be interesting to see how the market opens and the kind of reaction there would be from foreign investors," said Colombo Stock Exchange (CSE) Chairman Ray Abeywardena, expressing concerns on the possible spillover effects of the changes in the political landscape will have on the bourse.
Reflecting similar sentiments was NDB Capital Holdings Limited and CSE immediate past Chairman Vajira Kulatilaka, who pointed out that what Sri Lanka essentially showed on Friday was a "very separate aspect of risk in the country" to the world, which was not witnessed in recent decades.
"This is something to be worried about as it can happen again and again.
"However, my gut feeling is that the market will run with locals dumping money; but that will not be for long," said Kulathilaka.
Meanwhile, the Colombo Stock Brokers Association (CSBA) expressed confidence in the capital market reaching greater heights as the swearing in of a new Prime Minister on Friday affirmed some sense of political stability creeping into the country.
"Basically we have a better understanding of what that political future will be going forward. Politically there is some stability returning to the country and that is crucial for our market to perform," said CSBA President Prashan Fernando.
With the promise of certainty in the political landscape by next month, Fernando believes that improvements will be witnessed in the capital market. He expressed confidence that starting today, there will be more positive vibes and dynamism in the market, as people (locals) were looking forward to some catalyst.
"What we were waiting for was the return of retail activity. Retailers were also staying out of the market given the sentiments at that time.
"Hopefully with renewed political vigour and some stability in the horizon, retailers will come back and I hope the government pension funds, EPF and ETF that was to return, will do so sooner than later," added Fernando.
Candor Group Director Ravi Abeysuriya, too expressed optimism in the market performing better starting today and said it is likely for the bourse to show improved performance.
"The market will do very well. It is a sentiment, and you can see a change. Friday did show some increased activity and I presume there will be lot more vibrant market activity."
On Friday, the market closed with a share volume of 19,628,445 and a turnover of 1,472,983,502. The All Share Price index went up 63 points, one of the highest daily average jumps witnessed as of late while the more liquid S&P SL20 index went up 70 points. (Shabiya Ali Ahlam)