---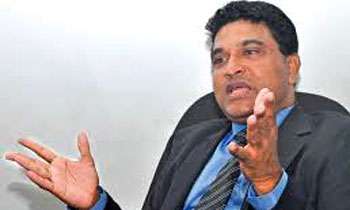 The number of members in the Cabinet might have to be increased a little more than 30 if the need arises, UNP MP Nalin Bandara Jayamaha said today.
Mr Jayamaha told a press conference that the number of members in the Cabinet might have to be increased slightly though every effort was made to confine it to 30 members.
"We will try our utmost to limit the number of Cabinet Ministers to 30 but we might have to increase it if the need arises. However, some of the UNPers are ready to sacrifice ministerial portfolios and work for the people," Mr Jayamaha said.
He said the UNP would hand-pick SLFPers who were willing to join the Government.
"We in the UNP has decided that certain SLFPers should not be invited to the Government and Prime Minister Ranil Wickremesinghe has assured the UNP Parliamentary Group that he would accept SLFPers only with their approval," he added.
"We believe that we can carry on with a simple majority like Former President Chandrika Kumaratunga did in 1994 with a razor-thin majority," he also said.
Asked whether MP Ravi Karunanayake would be given a ministerial portfolio, he said there was a possibility as the Attorney General had cleared him.
UNP MP Mujibur Rahman said his party could not agree with everything President Maithripala Sirisena said in his speech.
"The only allegation which Prime Minister Wickremesinghe faced was the CB bond issue affair but President himself appointed a Commission on it and it had not held Mr Wickremesinghe responsible for it," he said. (Yohan Perera)