---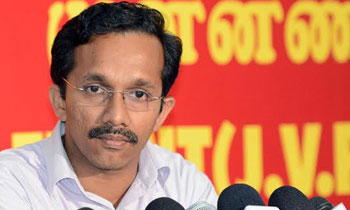 Parliamentary Committee on Public Enterprises (COPE) Chairman Sunil Handunnetti said yesterday he had not still decided whether to appear before the Presidential Commission of Inquiry (PCoI) to testify on the Central Bank bond issue.
He said it was not yet clear as to how the PCoI would conduct the investigations on this matter.
"It is yet to verify whether its investigations will be based on the COPE report or whether it intends making COPE members respondents. Therefore the time is still not ripe to decide on appearing before the Commission," Mr. Handunnetti said.
However, he said he would do so if he and the other members were summoned by the PCoI.
COPE Member Harsha De Silva of the UNP said the members who represented his party at COPE will appear before the Commission if summoned.
COPE member Mahindananada Aluthgamage of the joint opposition said the Commission should summon COPE's present and former members including former Chairman D E W Gunasekera to testify on this matter.
"A broad investigation is the need of the hour if the Commission is to mete out justice to the people of this country. I will appear before it if I summoned," he said.(Yohan Perera)