---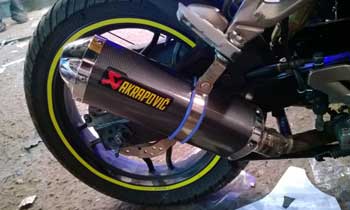 The Ceylon Motorcyclists' Association (CMA) yesterday questioned the Police Department as to how they define loud noise which causes public nuisance and how they gauged such a noise.
Speaking to Daily Mirror CMA Secretary Chirantha Amarasinghe said the association had noticed a sudden increase in the laws regarding loud machinery which the police categorized as a public nuisance.
Amarasinghe said the police had no way of measuring the level of sounds in machines without a Sound Level Meter (SLM), especially in modified vehicles.
He also stated that the public nuisance where vehicles were concerned were only for horns, a law which was yet to fully implemented.
Motorists were often fined as much as Rs. 100,000 for the sound of modified vehicles and for the fact that the original structure of the vehicle was changed despite performance accessories and modification parts being freely available in the market.
"It is not a crime to import these parts in to the country. The government is charging taxes when importing these parts and the customers also pay a tax when they purchase the items. But suddenly it has become a crime to use these body kits for the vehicles," he said.
Amarasinghe said though the vehicles were fined for the high noise, the police often filed cases in court for motorists changing the original structure of the vehicle. This was done in to ensure they were not inconvenienced in court.
The police should not fine motorists for one thing and write something else in the charge sheet, he said. (Thilanka Kanakarathna)