---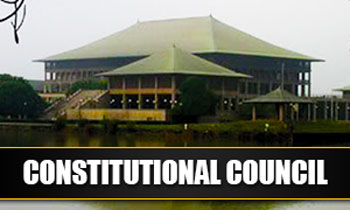 The Constitutional Council (CC) has selected the seven members to be appointed to the Office for Missing Persons (OMP) by President Maithripala Sirisena in keeping with the law.
However, CC member and JVP MP Vijitha Herath has reportedly registered his protest over the nomination of Women's rights activist Nimalka Fernando as a member of the OMP, a body mandated to investigate cases related to those who disappeared during the war.
A source said there were more than 100 applicants seeking to be members of the OMP from whom the seven were selected, and their names had been sent to the President for approval.
The OMP, instituted under a Parliamentary Act has fulfilled the assurance given to the United Nations Human Rights Council by the Sri Lankan Government.
United Nations Secretary General António Guterres congratulated the Government for setting up the OMP stating, "it is an important step for all Sri Lankans who are still looking for the truth about their loved ones." (Kelum Bandara)