---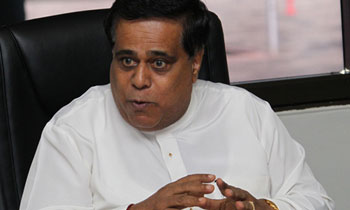 Parliament today gave approval to the National Transport Commission (Amendment) Bill which proposed to increase the fine on inter-provincial buses plying without valid route permits from Rs. 10,000 to Rs. 200,000.
Transport Minister Nimal Siripala De Silva told parliament that several complaints had been received by the National Transport Commission (NTC) from passengers and bus associations that some inter-provincial buses were plying without valid route permits specially those coming to the South from the North.
He said this practice was an injustice to the bus operators who were operating by respecting the rules and regulations and added that it also posed a threat to the security of the passengers.
The Minister said the new Bill to amend the fines were brought in following a thorough discussion with the relevant parties and that it had been approved by the Attorney General's Department as well.
He said they expected the assistance from the police to apprehend the bus operators who violated the law.
The Minister revealed that the NTC had issued 3219 route permits so far which include 2054 normal route permits, 454 semi-luxury permits, 603 luxury permits and 94 super luxury permits.
He said there was a surplus in buses in certain routes after the decision taken to issue them through a tender procedure.
The Minister said the increase in the fines would help to reduce the incidents of illegal activities involving route permits. (Ajith Siriwardana and Yohan Perera)