---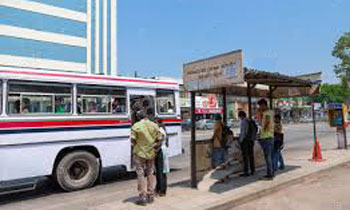 Stern action would be taken against bus drivers who fail to reach their destination by the scheduled time, Western Province Road Passenger Transport Authority (RPTA) General Manager Jagath Perera said today.
Speaking to the Daily Mirror he said that several complaints had been received by the RPTA relating to delays."We receive many complaints about bus drivers stopping and waiting for long periods in order to fill their buses with commuters," he said. "Every route has a starting and ending time and drivers are required to reach their destination at the stipulated time in order that the bus service runs smoothly," Mr. Perera said.
"Accordingly, the RPTA had decided to monitor the drivers' performance and punish those who fail to reach their destination on time. They would not be allowed to take their ensuing turns if this happens and will only be assigned one once other drivers finish theirs as a punishment.
"Time keepers had been advised to monitor the time of taking off and arrival closely. Several road investigative officers would also be deployed along the route to ensure conformity," he said.
These new regulations would be applicable to both SLTB and private bus drivers who operate under a combined timetable, he said.
"Commuters can lodge complaints via the Authority's hotlines 0115 559595, 0112871353 and 0112871354. These regulations are already in operation, he said. (Chaturanga Pradeep)