---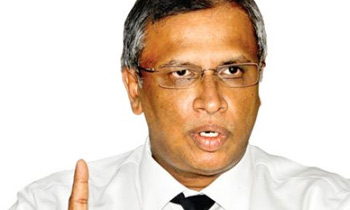 The Steering Committee working on Constitutional proposals had broadly agreed on power devolution and the interim report based such concluded matters would be presented soon, it is learnt.
The party leaders met with last Monday to discuss the way forward in this regard.
Tamil National Alliance (TNA) MP M.A. Sumanthiran, who is privy to the Constitution making process, said there were areas already agreed upon.
"We decided to go ahead and finalise the interim report on that matters that have been agreed," he said.
The Steering Committee has two full rounds of discussion on power devolution.
Mr. Sumanthiran said the Committee would meet on Tuesday, Wednesday and Thursday for further discussions on areas with consensus and work out the report.
"The matters still under discussion will be kept back," he said.
However, he said Sri Lanka Freedom Party (SLFP) was not for the full abolition of executive presidency, and therefore it would be a matter for discussion later on.
"It is not opposed to the inclusion of devolution matters in the interim report," he said.
Mr. Sumanthiran said there was somewhat agreement on electoral reforms.(Kelum Bandara)