---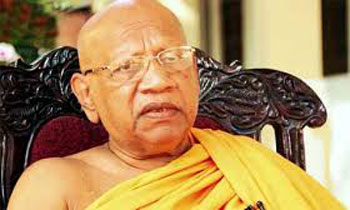 The Ven. Bellanwila Wimalaratana Thera was admitted to the Kalubowila Hospital after he was injured in an alleged attack by the temple's tusker.
A spokesman for the Bellanwila Rajamaha Viharaya said the Thera was found lying near the elephant either having slipped while feeding the elephant in the morning or pushed aside by it.
The monk was rushed to the hospital by the devotees who were present in temple at the time. The devotees were concerned that the fall might have broken some of his ribs.
Meanwhile, Kalubowila Hospital sources said they were still not certain whether the elephant had attacked the monk, who was later transferred to a private hospital. (Chaturanga Samarawickrama)