---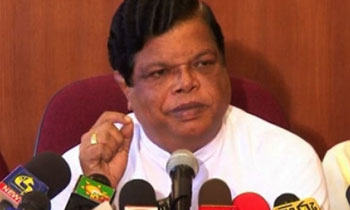 Joint Opposition MP Bandula Gunawardane said yesterday the finance ministry had issued a Gazette notification on November 9 authorising rice, corn and fruits as raw material for beer production at a time when there was a shortage of rice for consumption in the market.
He told a news conference held at the parliament complex that they condemned the move taken by the government when people had faced difficulties due to the sky rocketing rice prices.
He said this was done to facilitate the distillery owned by Arjun Aloysius in Kalkuda, Batticaloa.
"We ask whether the President and the government approve the decision to use these essential food items as raw materials for beer production. We urge the government to cancel this gazette notification completely as there was a shortage of rice and the prices of rice were escalating. We urge the President to mediate in this regard," he said. (Ajith Siriwardana and Yohan Perera)