---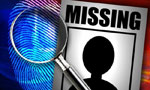 Police have launched an investigation has been launched into the disappearance of a 35-year-old Bandaragama businessman identified as Hussain Mohammed Nasli in Trincomalee.
They said he is a resident of Atulugama in Bandaragama and that his father had complained to the Bandaragama Police that his son was missing since Sunday.
In his complaint Mr. Hussain's father said his son and three others had left for Trincomalee on Saturday to attend a gold auction to be held the next day and had taken up lodgings at Kantale.
According to what the father had told the police his son was a diabetic and had reportedly gone to a pharmacy to purchase his medicine but had not returned to the lodge they were staying in. (Darshana Sanjeewa)