---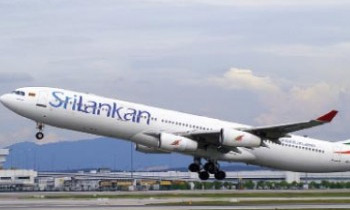 The main runway of the Bandaranaike International Airport (BIA) Katunayake would become operational on Thursday, April 6, the Civil Aviation and Transport Ministry said today.
Srilankan Airlines' newly purchase UL-1162 aircraft would make the first landing at the renovated runway, the Ministry said.
The airport's main runway was closed for renovations on January 6. The airport functioned only eight hours each day (From 8.30 a.m. to 4.30 p.m.).
Ministry said UDS 50 million allocated to the constructions and when the constructions was completed the existing runway from 65 metres will be widen to 75 metres. "It would also allow for large aircraft such as the A-380 to use the airport," ministry said.
The renovations of the runway was carried out by the Netherlands and the runway is now fitted with the LED lighting system, enabling the airport to operate even under severe weather condition, the Ministry said.
The renovated runway is scheduled to be commissioned by Transport Minister Nimal Siripala de Silva and Deputy Minister Ashok Abeysinghe.
Earlier, the Ministry said under Phase II of the project, new terminals would be constructed in a new building, when the renovation of the runway was completed.
The project is scheduled to begin in July and tenders had already been called for the project.(Darshana Sanjeewa)