---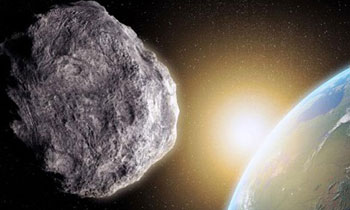 The Arthur C. Clarke Centre yesterday requested the general public to handover original video footage or images of the asteroid, which entered the earth's atmosphere Wednesday night for its observations.
Speaking to the Daily Mirror, the Centre's senior research scientist Saroj Gunasekera said that the Centre could come to a determination only after receiving original footages. He said that they had to determine the entry point of the asteroid.
"After making calculations, we can come to a decision of the asteroid as to how long it burns in the sky, and which direction it has come from," he said.
He said that one could find if the asteroid was listed under the Potentially Hazardous Asteroids (PHAs) database listed by NASA, Gunasekera said.
According to the spaceweather.com website, there are 1847 Potentially Hazardous Asteroids.
"Though the recent asteroid is listed in the PHAs, it can change its direction. There are four more PHAs according to the list," he said.
According to the website, 168-metre diameter asteroid is to pass the earth at a distance of 19.9 Lunar Distance (1 LD = 384,401 km) at a velocity of 19.2km/s.
Colombo University Physical Science Department Prof. Chandana Jayaratne yesterday confirmed that the bright light and sound heard in the Southern Province (SP) on Wednesday evening was because of an explosion caused by a meteorite. (Chaturanga Pradeep)