---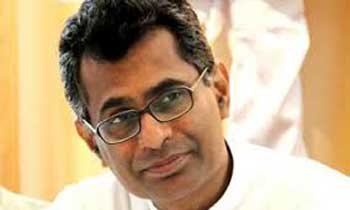 The Jathika Hela Urumaya (JHU) General Secretary Minister Chamipika Ranawaka said yesterday the country would end up in anarchy if the executive presidency was abolished without introducing a stable parliamentary system.
Speaking during the Constitutional Assembly on the proposals to draft a new Constitution, he said the good governance government had acted to curb the extreme powers of the executive presidency by enacting the 19th Amendment and made it more democratic. "Every sector in the country including the provincial council system would be into chaos, if the executive presidency was abolished. What is best for our country is to make the post more democratic," he said.
Minister Ranawaka said the clauses with regard to the unitary state in the Constitution should remain intact in all three languages, Sinhala, Tamil and English. "The unitary character of the State is vital for economic and political stability and to protect environmental sustainability and ensure social harmony. The problems faced by the Tamil people would not be resolved by devolving more powers to the Northern Provincial Council. It could be done only by the political parties representing Tamil people in the North working in conjunction with the central government to ensure success for their people," he said.
He said the ethnic and cultural identity of the Tamils living outside the North and Tamils and Sinhalese and Muslims living in the North could be ensured not through the provincial council system but by giving the necessary powers to the local government bodies. (Ajith Siriwardana and Yohan Perera)