---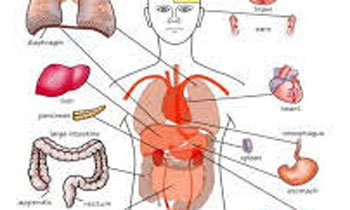 The Kidneys, Liver, Corneas of the eyes and Bones of the legs of a woman who was brain dead consequent to the injuries which affected her head in a critical motor accident were removed from her body during an operation lasting more than five hours performed at the Homagama base hospital on Monday night.
With the completion of this operation, the removed Liver was transplanted to a patient warded at the Ragama Hospital and the Kidneys removed transplanted to two other patients at the Colombo National Hospital and at the Kidney Hospital in Maligawatte, stated the Director of the hospital Ms Subhashini Panduwawala .
The deceased from whose body these organs were removed is Benthara Hettiarachchige Thilini Jeewanthi Alwis (24) a mother of one child, resident of Padukka Kotigangoda.
Sources revealed that the deceased who had served as a lab assistant, had attended a wedding of a friend on January 27 and returning with her husband accompanying him on his Motor bicycle which had met with an accident and her husband had succumbed to the injuries he sustained, while she was admitted to the Colombo National Hospital with serious injuries.
While at the Colombo hospital the doctors ruled out that she cannot be cured as she had received serious injuries to her head and transferred to the Homagama base hospital. Exhaustive attempts made by the specialist doctors at the ICU of the Homagama hospital were not successful as by that time her brain had been dead.
The doctors at the hospital had then inquired from her relatives, even though her brain is dead some of the organs removed from her body could be donated to the patients who are ever hoping to continue living, by transplanting these removed organs. The doctors having obtained the permission from the father of the deceased and her relatives undertook this yeoman task of removing the identified organs.
A team of doctors headed by Colombo National Hospital Transplant Specialist Dr. Ruwan Dissanayake, Dr. Harendra De Silva, Dr. Prabodha Samarathunga, Dr. Samantha Silpage and Dr. Prasad Herath performed this rare feat, a first in the 72 year history of the Homagama Hospital. (S P Kumara Kularathne and Priyantha Jayalath)