---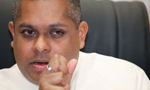 While claiming that he was not willing to be a state witness in any court case, former UPFA MP Sajin de Vass Gunawardena said today that one of the Rajapaksas was attempting to politically victimize him.
Addressing a media conference held in Colombo, he said he would soon disclose the details and reliable evidence against this particular Rajapaksa whom he described as the 'invisible hand' spewing out many 'baseless' allegations against him.
He said every politician had started pointing fingers at him without any proof for temporary political advantages. Wimal Weerawansa, Udaya Gammanpila and Sri Ranga Jeyaratnam (J. Sri Ranga) are some of the politicians who level various allegations against him in the media, he said.
"Recently, J. Sri Ranga has told a television programme that it was me who handled the technical dealings in SriLankan Airlines. I have not worked at SriLankan and I have no connection with it. Sri Ranga's allegations are fabricated stories. Meanwhile, I called the CID over an article published in a leading Sinhala paper that the CID had informed the Court regarding some foreign bank accounts belong to me. I was informed by the CID that such incident has not taken place in the Court. I should emphasize that it is the responsibility of the media to double- check and verify the facts before they are published," he said.
Commenting on the ongoing investigations against him at the Criminal Investigations' Department (CID), Financial Crimes Investigations Division (FCID) and the Bribery Commission, Mr. Gunawardena said all of them are probing on his assets which have been earned by him according to a formal procedure.
"I earned my properties in a transparent manner. I have not stolen anything from anyone. All my assets have been accounted properly."
He said that the investigations have been initiated based on the complaints lodged by his political opponents.
He said the particular Rajapaksa was administrating more than 12 web sites which were used to sling mud at him.
"I will not stop my political career despite such baseless allegations. I will continue my politics with the SLFP. I have not made any deals with anyone. I performed my duties according to the principles of my party. I have not gone beyond that. A very wrong misinterpretation has been given about me to the people. I am not afraid of any one because I know that I am innocent," he said.
When asked by a journalist about his stance on the joint opposition, he said it was just an 'imagery' of some politicians and that had no political basis. He also said that he did not intend to join them who had caused the division within the SLFP.
Speaking about the incident in 2014 involving him and Sri Lanka's former High Commissioner Chris Nonis, Mr. Gunawardena claimed that he did not assault Mr. Nonis and only an argument took place between them. He said the minute incident had been blown up by this Rajapaksa for political purposes.
"We did not fight. There were plenty of people around us when the incident happened. It was just an argument that was caused when I was defending our former media secretary over some issue. I intend to disclose everything about that incident in detail very soon. I anyway apologized to Mr. Nonis the following morning. This personal matter should not be considered a national problem," he said. (Piyumi Fonseka)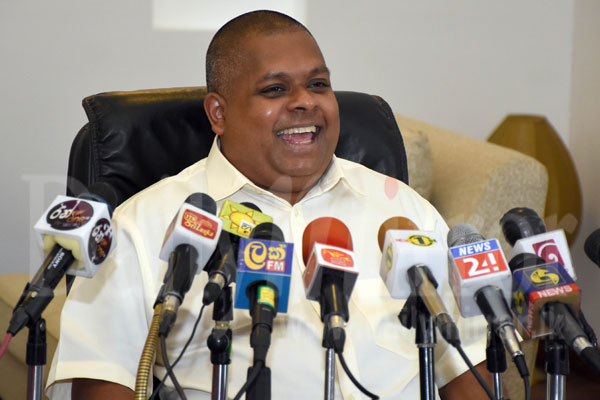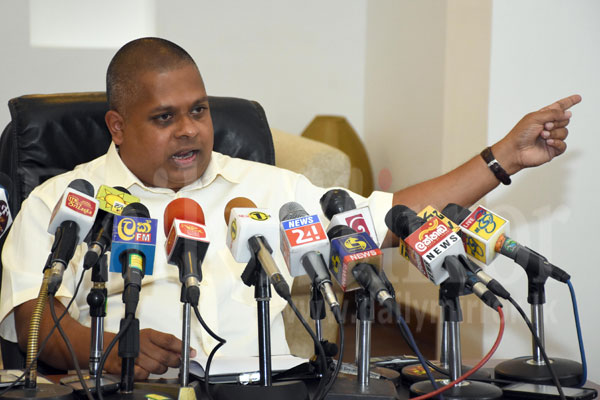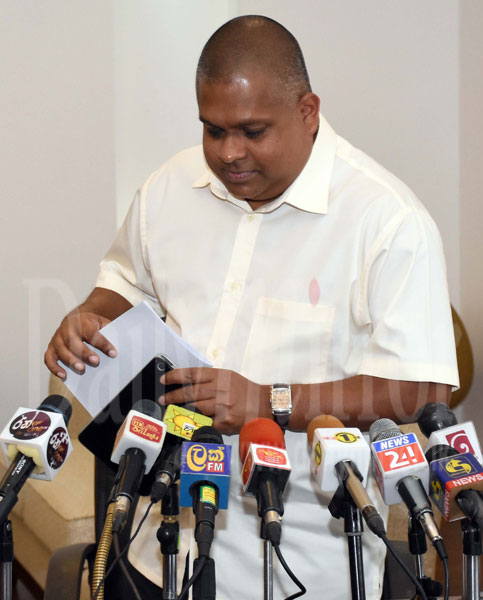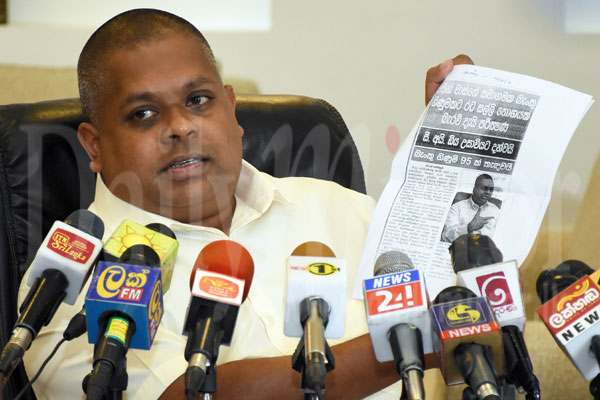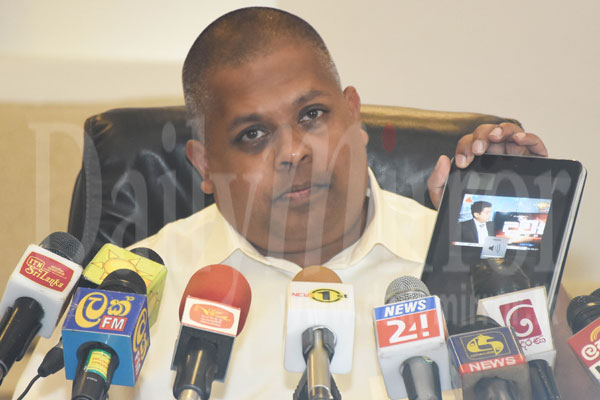 Pix by Kushan Pathiraja
Video by RM