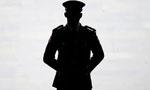 The Police Department today said that nineteen Police Officers-In-Charge (OICs) had been transferred on the instructions of the Inspector General of Police with immediate effect.
Police spokesman ASP Ruwan Gunasekara said six Chief Inspectors (CI), twelve Inspectors (IP) and a Sub-Inspector (SI) were transferred on service requirements.
Accordingly, the following transfers were made - Chief Inspector M.K.A. Gunawardena to Batticaloa Division from OIC in Maharagama, Chief Inspector T. Upali from Ratnapura Division as OIC in Maharagama, Inspector B.A.G.C. Chanaka from OIC Galnewa to Polonnaruwa Division, Inspector M. Anwardeen from Vavuniya to OIC in Galnewa, Inspector H.A. Premalal from OIC Ginigathhena to OIC in Bulathsinghala, Inspector S.K. Sarath from OIC Bogawantalawa to OIC in Ginigathhena, Chief Inspector S.R.D.K.C. Dharmapriya from OIC Wolfendhal to OIC in Bogawantalawa, Inspector H. Chandrasekara from MSD to OIC in Wolfendhal, Inspector S.S. Rajapaksha from OIC Thalathu Oya to OIC Rasnayakapura and Chief Inspector A. Rathnayeka from Kandy Division as OIC in Thathu Oya.
Meanwhile, Senior Inspector K.A.H.G. Kalugampitiya from OIC in Pudalu Oya to Kandy Division while Inspector N.P.N Suraweera from Negombo Division to OIC in Pudalu Oya, Inspector M.K.S.N. Alwis from OIC Kelaniya to Nugegoda Division, Inspector G.J. Gunathileka from OIC Wedithalathiu to OIC Kelaniya, Chief Inspector M.M.W. Herath from Badulla Division to OIC Wedithalathiu, Inspector K.V.N Wijethileka from OIC Padiyathalawa to Kelaniya Division, Chief Inspector S.A.S.C. Satharasighe from OIC Wadukkotte to OIC in Padiyathalawa, Inspector H.M.S.B. Gunahilake from OIC Thebuwana to OIC in Wadukkotte and Inspector U.P. Arulanandan from Kaladi Police Academy as OIC in Thebuwana.
(Darshana Sanjeewa)