---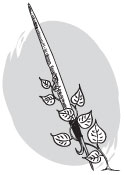 In another dramatic move yesterday to form a National Government, the main Opposition Sri Lanka Freedom Party (SLFP), decided to form a coalition with Prime Minister Ranil Wickremesinghe's United National Front for Good Governance (UNFGG).

The long-delayed meeting of the SLFP Central Committee – the first since the major split over the Mahinda Rajapaksa issue – was presided over by President Maithripala Sirisena in his capacity as the leader of the SLFP. Last week, Mr. Sirisena suspended the SLFP's General Secretary Anura Priyadarshana Yapa who was firmly supporting former President Rajapaksa's bid to make a comeback as the Prime Minister. Mr. Sirisena also fired 13 Central Committee members who had thrown their support behind Mr. Rajapaksa.

The SLFP's acting General Secretary Duminda Dissanayake, a supporter of Mr. Sirisena, issued a statement yesterday saying the party had decided to enter into a coalition with the UNFGG to form a National Government. This has been the dream, the vision and mission of President Sirisena since he was elected as President on January 8 in a silent and peaceful people's revolution.

The Acting General Secretary's statement said the SLFP Central Committee had decided to form a six-member committee to work out a Memorandum of Understanding (MoU) to form a National Government with the UNFGG. Significantly, this committee will be headed by former President Chandrika Bandaranaike Kumratunge who has been one of the strongest critics of former President Rajapaksa.Ms. Kumaratunge attended yesterday's Central Committee meeting for the first time in ten years.

Adding to the change in equations or political poll vaults was the composition of this committee - Nimal Siripala De Silva, Susil Premajayantha, S.B. Dissanayake, Sarath Amunugama and Mahinda Samarasinghe. Mr. de Silva had also been one of Mr. Rajapaksa's strongest supporters, stating often how he had acted like King Vessanthara in sacrificing the premiership portfolio to Mr. Rajapaksa though Mr. de Silva was next in line to claim it. Eventually, neither of them got it. Also in the committee is the United People's Freedom Alliance (UPFA) General Secretary Susil Premajayantha who had also been a supporter of Mr. Rajapaksa and was suspended by Mr. Sirisena last week. As for S. B. Dissanayake, he is known for his loose tongue, speaking in support of rival personalities at different times. Some of the remarks he made about Ms. Kumaratunge in the past were considered by many as obnoxious if not vulgar. No wonder the brilliant cynic Mark Twain has quipped that 'politicians and diapers must be changed often, and for the same reason. It only shows that there are no permanent friends or enemies but only permanent interests in politics.'

But we hope that with the continuation of the new political culture, it will mean the end of corruption, fraud and bribery, the criminalisation of politics, the lies and the double talk.

It was not clear yesterday how many Rajapaksa loyalists would agree to form a coalition with the UNFGG. Wimal Weerawansa, leader of National Freedom Front (NFF) and an ally of the UPFA, is reported to have said yesterday he had no intention of supporting the coalition move which he saw as a betrayal. What Mr. Rajapaksa and others would do is yet unclear.

In any case President Sirisena and Premier Wickremesinghe who is to be sworn in as Prime Minister this morning, have pledged to move in a new direction with a national policy on key issues ranging from healthcare and education to the economy and the environment while ensuring unity in diversity.
---
Add comment

Comments will be edited (grammar, spelling and slang) and authorized at the discretion of Daily Mirror online. The website also has the right not to publish selected comments.

---