---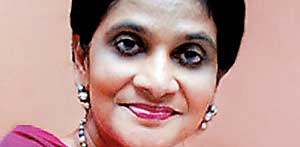 The Finance Minister Ravi Karunanayake has appointed a brand new director board for Hotel Developers (Lanka) PLC, the owning company of Hilton Hotel that falls under the Finance Ministry purview.
The director board is led by Sagarica Delgoda, previously the Sri Lankan representative of the German funded Non-Governmental Organization (NGO), Fredrick Neumann Foundation (FNF).
When Karunanayake was Commerce and Consumer Affairs Minister in early 2000s, Delgoda was appointed as a member of the Consumer Affairs Authority.
The other directors appointed to the Hotel Developers board are; Dheeshana S. Ameresekere, Joseph Melitius Soosaithasan, Janaprit S.Fernando, Padma Maharaja, Priyanka Dissanayake and J.M.U.P Jayamaha.