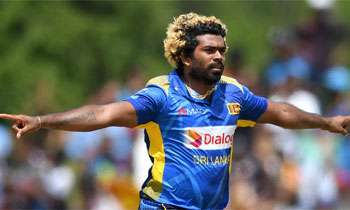 Lasith Malinga, the veteran Sri Lankan pacer feels that he is nearing the end of his career and if he gets the chance to play the World Cup, it would be his last World Cup.
"I'm not expecting to get the chance, given the kinds of things that have happened to me over the recent past. But I will take it if it is given," said the 35-year-old 'Slinga'.
Set back by fitness and weight-related problems, Malinga hasn't played too much for Sri Lanka of late. He played just 13 ODIs in 2017, and returned to the side for the Asia Cup recently after a gap of almost a year. But on Saturday, in Dambulla, he showed that he is still – arguably – Sri Lanka's best short-format fast bowler.
In four games since coming back, he has picked up 10 wickets, reaching the milestone of 500 wickets in all formats of international cricket in the last game. But will he make the squad for the 2019 World Cup? He isn't sure.
"The selectors are entitled to make those decisions. I'm just a player. My only job is to play when I get the chance," said Malinga. "When I was out of the team, I went and played in Canada. I also played the district competition and got the highest wickets.
"Thanks to those performances I got another chance at this level. Because I'm nearing the end of my career, I'm motivated to get wickets."
He had lost his pace in between, but has raised it again. With wickets coming too, Malinga should be in a reasonably good place. But he needs to keep the performances up if he wants to have that last splash at a World Cup – that's not certain yet. Being motivated should help.(Wisdem)