---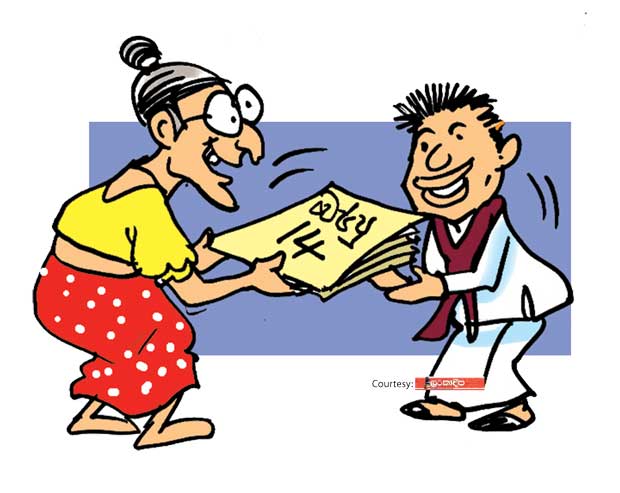 Diyawanna canteen is a place where the members talk freely about any subject under the Sun. Last Wednesday several young members were having a heart to heart chat while taking their lunch at the canteen.

"I have a grandmother. She is useless, Machang!" one member said.

"How can a grandma be useful if she is very old?" another asked.

"Our grandmas are that. But that guy's grandma is a contrast!"

"Whose grandma are you talking about?"

"Don't you know, machang, the grandma who transferred to her grandson in Diyawanna the ownership of 14 portions of prime land in the city worth several billions of rupees?"

"She is a great grandma!" the others readily agreed.